Follow the steps below to configure the Fonus eSIM on your Android device. Make sure that you have subscribed to one of our plans with eSIM and have received the eSIM QR code at your email address before proceeding. Please note that these instructions may vary considerably depending on the brand and model of your Android device.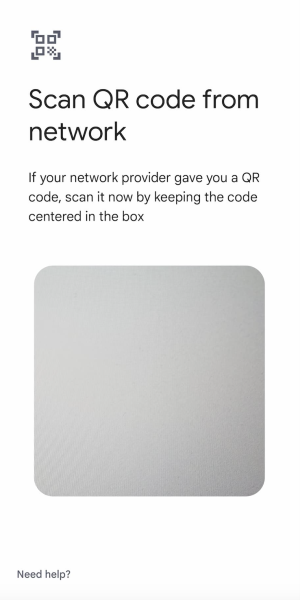 Step 1: Check your email inbox for an email with the subject "Your Fonus eSIM is here!"
Step 2: Go to Settings > Connections > SIM Card Manager, and tap on "Add Mobile Plan". Add using QR code, then scan the QR code in the email (see image). Follow the steps to install the eSIM.
Please disable or remove any other SIMs in your phone (if any) before proceeding.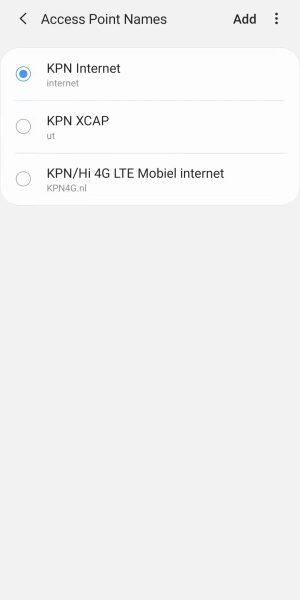 Step 3: After the eSIM is properly installed, go to Settings > Connections > Mobile networks > Access Point Names (see image).
APN page location may vary depending on the device. If you're unable to find it at the above location, you can try searching for "APN" or "Access Point Names" within the Settings of your phone.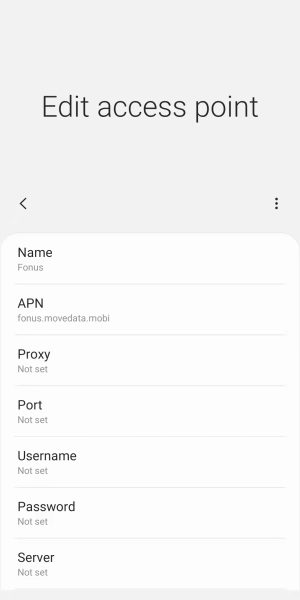 Step 4: On the "Access Point Names" page, click on the first APN profile (in this case, it is "KPN Internet"), and modify it to the following values:
Name: Fonus
APN: fonus.movedata.mobi
Do not edit any of the remaining fields. Click the 3 dots on the top right and click "Save".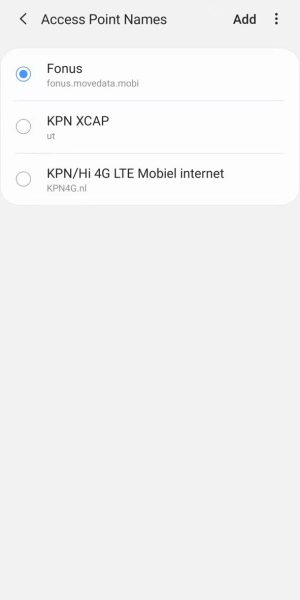 Step 5: Make sure the APN profile you just saved is selected on the Access Point Names page (see image).
Return to the Mobile networks page.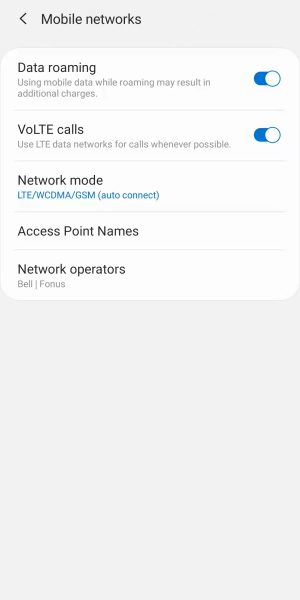 Step 6: On the Mobile networks page, make sure Data Roaming is switched on (see image).
Step 7: Return to the Connections page and click on "Data Usage". Make sure that "Mobile Data" is switched on.
Your Fonus data should be working now! 
If not, enable Airplane Mode for 30 seconds and disable it.