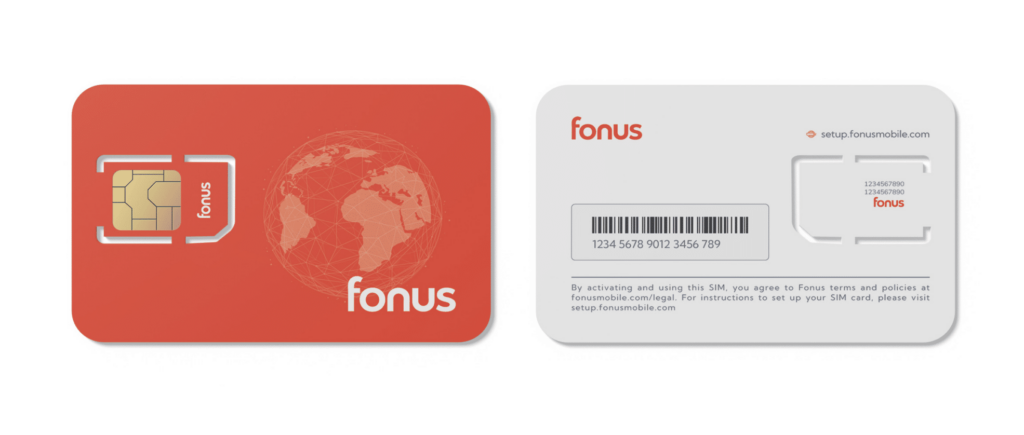 It's time to upgrade your Fonus SIM! Enjoy exciting new features such as free global roaming in 55 countries, eSIM support, and a new and improved Fonus app.
The deadline for making the switch is August 15, 2023, after which both the previous SIM card and Fonus app will stop working altogether – so make sure to upgrade ASAP in order to avoid disruption of services!
Step 1: Choose your SIM type
Both physical SIM and eSIM are free of charge for the upgrade.
Physical SIM delivery time is 2 to 8 business days. eSIM will immediately be delivered upon subscription through a QR code to your email address.
Please make sure you have an eSIM-compatible phone before proceeding with eSIM.